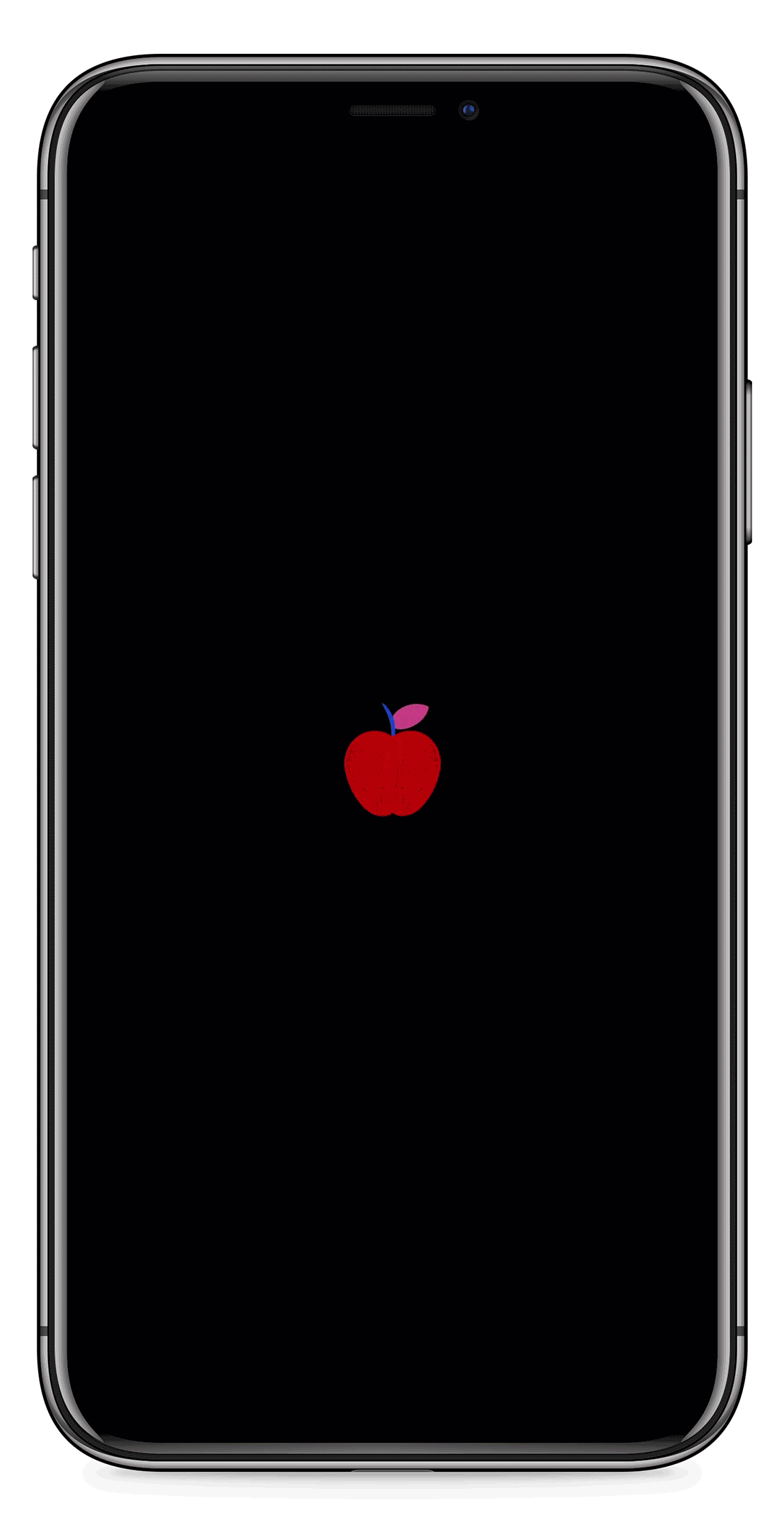 Maia
This was a semester long solo project.
Meet Maia, your personal dream keeper and interpreter. With detailed dream analysis, you can understand what your subconscious self is trying to tell you.
Personally, I have always been fascinated with dream interpretation, especially coming from a culture that highly believes in their superstitious value. Arabs are really into it, and in fact my mother claims to be a dream psychic (and she's almost always right with her predictions). That's why I called the app Maia, in honor of my mother (love you mom!)
Prototype︎

On average, we forget our dreams within 5-10 minutes of waking up.
Dreams are important. They can tell us so much about our psyche, inner thoughts and emotions, and fears. However our memory cannot sustain remembering them regularly for prolonged periods of time. What could help though is introducing an enjoyable and convenient solution for recording dreams as soon as one wakes up.

To frame the problem, I asked myself 3 essential questions:
1. Who is interested in tracking dreams?
2. What goes into interpreting and learning from them?
3. Where do people go to find out what dreams mean?
There were so many questions I wanted to understand. After conducting desk research, I interviewed around 6 users of different ages and backgrounds to better understand their relationship with dreams.

I had 3 question areas:
1. Sleeping & Dreaming Habits
2. Relationship to Dreams
3. Interpretation of Dreams


After conducting my interviews, I realized that there were recurrent themes being brought up or analyzed, so I grouped findings and conversations into focus areas to know what aspects I need to investigate.
After grouping up my findings, I kept count of the ratios of users for each category. For example, all users (6 interviewees) shared their dreams with a friend or family member, while none kept record of them.
Looking back at all these interviewee quotes, gathered patterns, and surprising outliers was a great strategy to move forward with the next step: synthesizing insights. My apartment wall was covered with post its for the a couple of weeks. It was a long process, but a super fun one.

There was a lot to uncover, so with affinity mapping, I color coded patterns and outliers which really made it easier to digitize everything into actionable insights.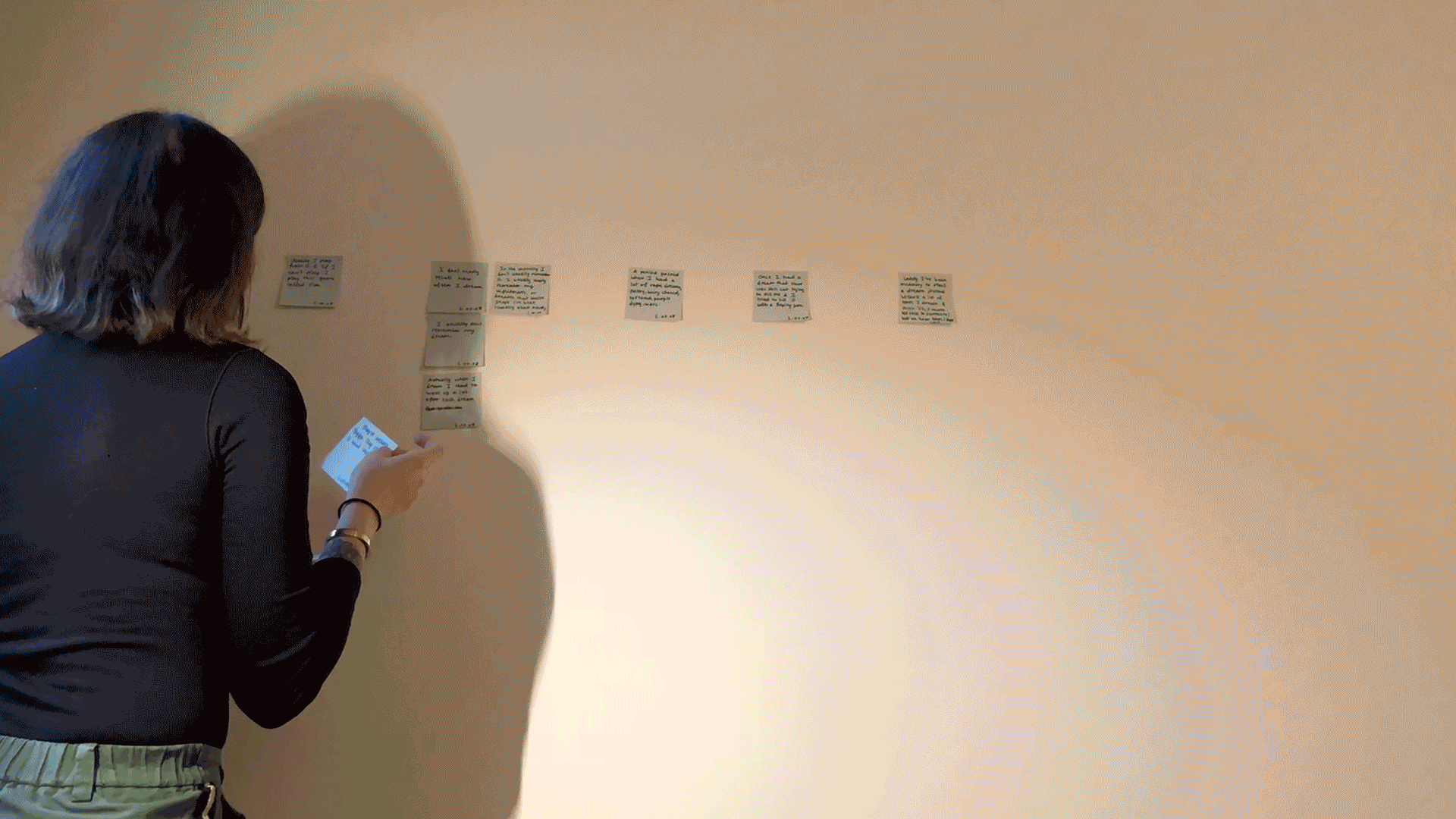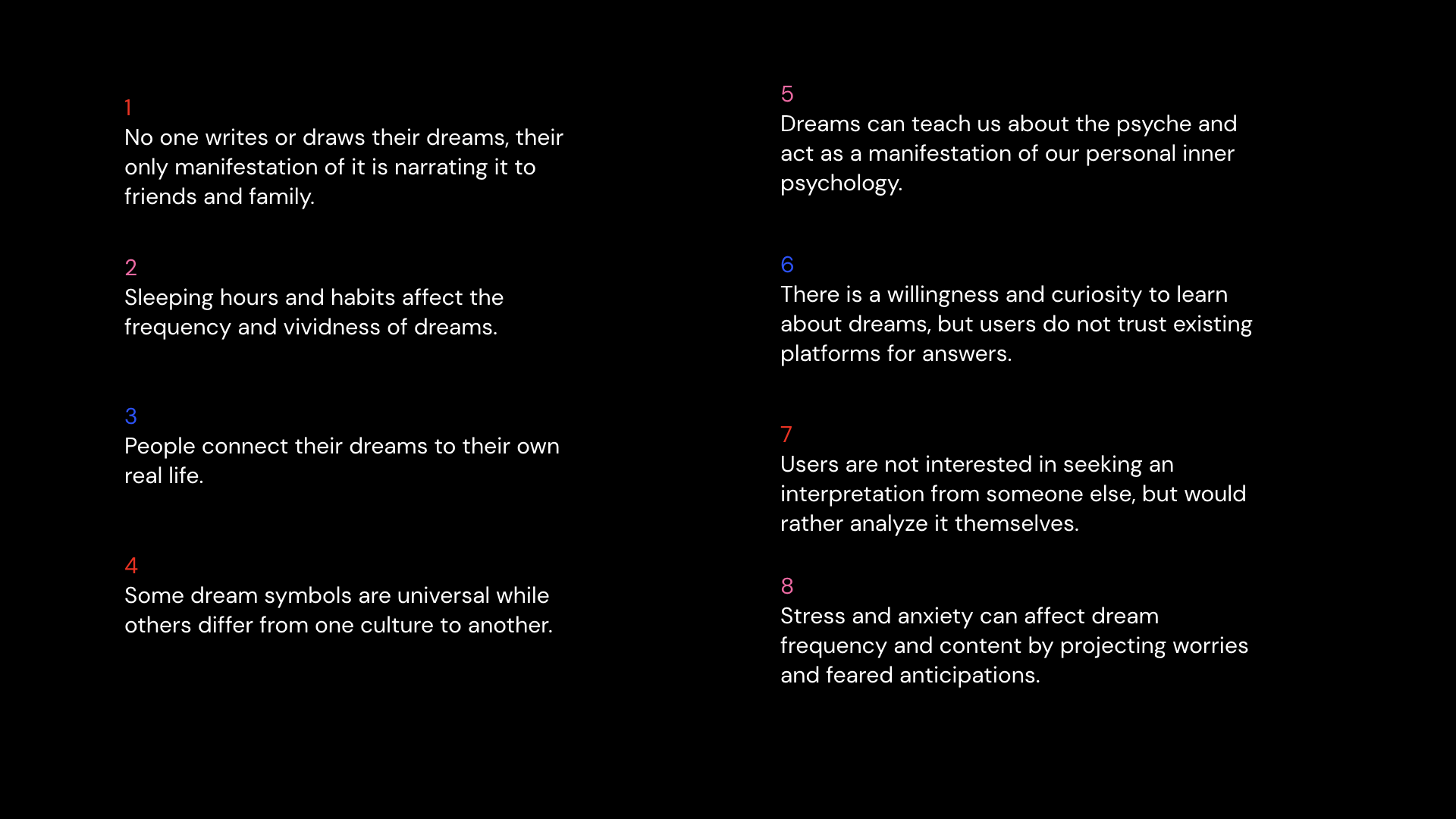 With all the gathered insights, I summarized the possible incentives of a user and ended up with 3 main user journeys.
I then built low fidelity prototypes to test on users and explore which parts of the features are either working efficiently and clearly or not. More details on the interview process can be found
here
.
After testing the low-fidelity prototype, I gathered all my new data which helped me figure out what features to cancel, which ones I needed to add, and what to iterate on existing ones. I created more detailed prototypes to better visualize how the product will function. More details can be found
here.
Gathering all those insights from the Mid-Fi prototype user testing definitely allowed me to take a step back, and reassess what my product should look like, and how it should work. While sketching out my system map, I realized that there were so many features I had to kill that were adding only unnecessary complexity to the user experience, an example would be the 'calendar feature'.
I also reshuffled the order of screens and features and changed the flow of functions, while keeping in mind the different users that would go on the app, whether they're a new member, or a returning one.
After establishing the system map, I had so many new changes that needed to be implemented. I went back to hand sketching to generate solutions quickly and efficiently. I first started to sketch out on the heart of the app, which is the Journal home screen, and the different components and features it would include. I also tried to visualize how the inside pages would look like.
The 2 other main features are the feed and dictionary, which have similar layout and functionalities. There's a search bar on the top, and a grid of images that can be filtered according to tag or symbol.


I further changed the order of steps and questions in the dream entry flow, while keeping in mind the answers and their subsequent resulting screens by 3 different types of users:
1. those that dreamt
2. those that didn't
3. those that couldn't remember.

Dreams are vibrant and mystical, hence I went for bright colors to also make sure they contrasted well against the black dark mode of the app. I created hierarchy with different sizes of a single weight of Termina. I drew textured illustrations to contrast well with the minimal icon set I created. A strict grid system was followed in which dream entries were inserted into 'cards' and previews of them followed a similar system.