Crateful
This was a four-week long solo project.
Crateful is a mobile application that helps restaurants and households compost their food waste by providing the appropriate service for each user group. It fosters a friendly community of people who want to help the planet, and make it a better place.
Restaurants can have their large amounts of food waste collected by designated pick up trucks scheduled and ordered through the mobile application. Households and individuals on the other hand can dispose their food waste at drop off bins positioned conveniently near their homes, which are unlocked and accessed through the app.
Prototype ︎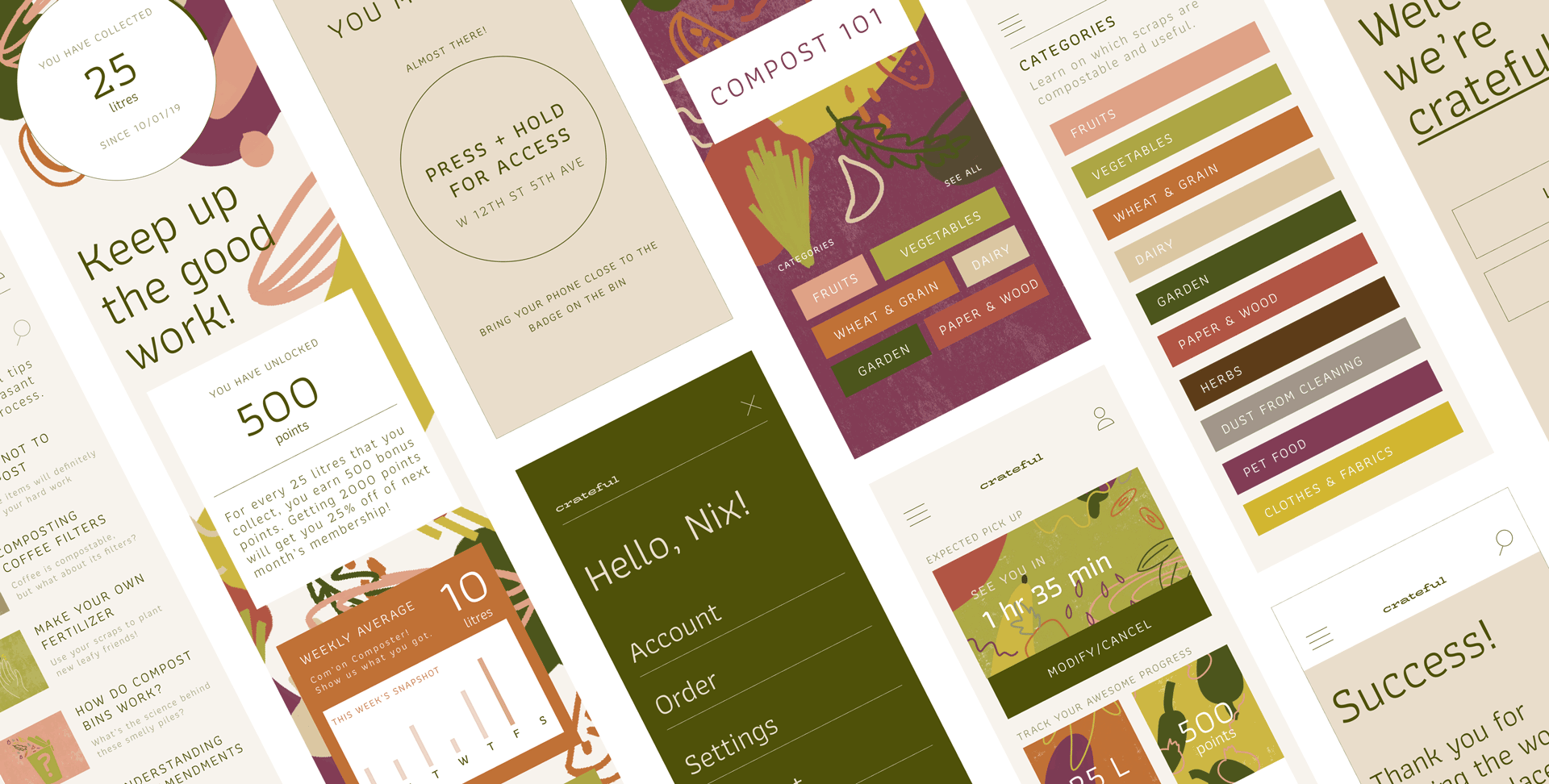 Studies conducted by the Food and Agriculture Organization of the United Nations show that more than 40% of food loss in industrialized countries occur at retail and consumer levels. This enabled me to identify the two main user groups of the Crateful mobile app:
restaurants
and
households
.
The setting I conducted my research and studies was New York City.



Restaurants discard large amounts of food scraps everyday, be it by serving overly large portions, diners not completing their meals, or ingredients discarded because of their inferior value, taste, or appearance. It is an unfortunate and non-sustainable part of the business and the restaurant operative system, but Crateful sees it as an opportunity to make a difference, even in the corporate market.
Over 1/3 of all food waste happens at home as families and individuals in households discard large amounts of uneaten or spoiled food. Composting in home is not possible for all these individuals given the effort, time, and space it requires. It is hard, tedious, and produces foul odors as well.
After conducting desk research, I created personas and mapped potential user journeys to further understand the frustrations and pain points of both restaurant and home owners.

Conducting interviews and understanding possible user journeys informed my understanding of the possible product. It had do be not only functional, but also be comfortable and enjoyable to use.
After establishing a design system, I implemented the visual language to wireframes to envision where elements and commands would be positioned in the most appropriate way and order. Designing wireframes facilitated in designing each individual app screen.
Next came the design phase. I established a UI kit with specific brand guidelines to create a cohesive and consistent identity throughout the digital product.
Final Outcome ︎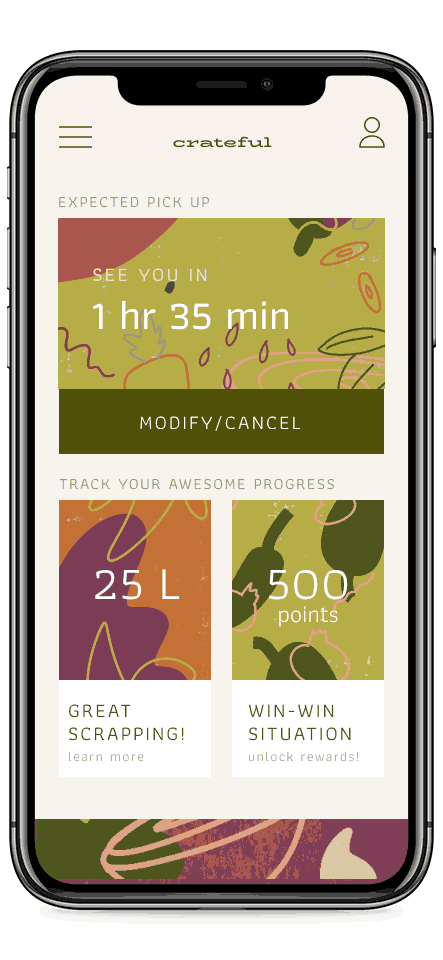 Crateful in Use ︎